[Source – Narco News]
Northern Command, With Help From State Department's Plan Mexico, Directs Attention Towards Mexico's Most Violent City
Last week a Narco News investigation revealed that a military unit created in 2002 for homeland defense missions called US Northern Command (NORTHCOM) had become more involved in assisting the Mexican military to wage the drug war. Now more information has come to light connecting the unit to a pilot program in the border city of Ciudad Juárez, which has become one of the deadliest cities in Mexico due to drug war related violence.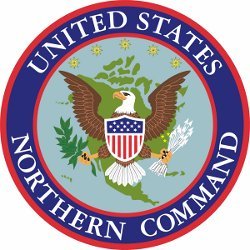 On Friday the Mexican daily Milenio published a story titled "US 'Intelligence Consultants' Arrive To Ciudad Juárez," which earned a lot of media attention and was quickly spread around by wire services  throughout the country. The article cites a document from the State Department that details a "joint pilot program in support of Mexico's efforts to confront and reverse the violence that has plagued Ciudad Juárez," with the hook that a least one "technical adviser" from the US government would be working on Mexican soil in the Juárez full time to assist in sharing intelligence between the two countries. This program came out of meetings held between both governments in January and February 2010, and it is a part of the State Department's Plan Mexico (also known as the Mérida Initiative), a 2008 security pact  in which the United States provides training and equipment to Mexican law enforcement and the armed forces to wage the drug war.
What went unreported was NORTHCOM's involvement. According to the document cited by Milenio, which can be found online in English, a military group called the Joint Task Force North, a subordinate  command of NORTHCOM located close to the US-Mexico border at Fort Bliss in Texas, helped give birth to the Juárez program. Through "a planning and coordinating mission established to support law enforcement agencies counter the flow of illegal drugs into the U.S along the Southwest border" the task force "hosted the Ciudad Juárez / El Paso Planning Initiative, a working group attended by members from U.S. local, state, and federal governments and Mexican federal and state government representatives, to establish the ways, ends, and means in developing a common assessment, approach, and execution structure to enhance public security."
The military is also using Plan Mexico to fund encrypted communication methods for police forces in Juárez, and "cross border communications," where radio links will be set up between law enforcement officials on both sides of the border, according to the document. The recent news of the military unit's involvement in this new Juárez program continues to add evidence to NORTHCOM's growing involvement in Mexico's drug war.